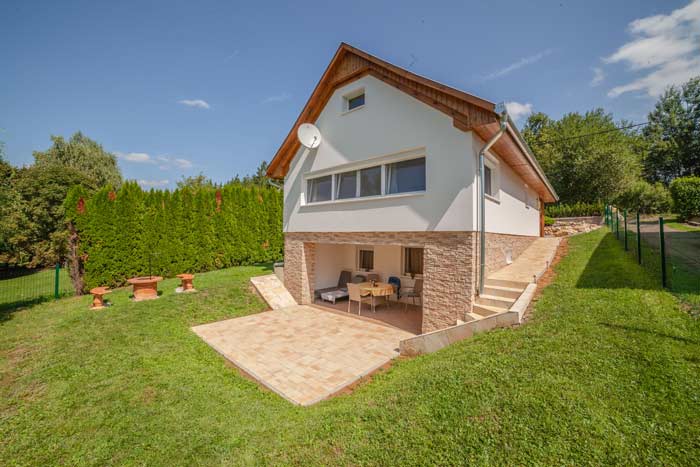 Water Lily ("Tavirózsa") Guesthouse
We welcome future guests to our family-run guesthouse which is located on the shore of fabulous Lake Ivy ("Borostyán-tó") in the town of Zalalövő, Őrség region of Hungary.
Our two-storey guesthouse offers a convenient stay for 4+2 persons.
Upstairs there is a sitting room with two berths, a bedroom with two single beds, a fully mechanized kitchen and a bathroom. Downstairs you can find a spacious room and a restroom.
The apartment is unique for its location, right on the shore, just about 10 meters from the beach. This characteristic guarantees a wonderful view over the lake from the sitting room and the terrace. In the immediate vicinity buffets and a restaurant serve your comfort. Those who arrive with children can use the playground that is just a few meters away.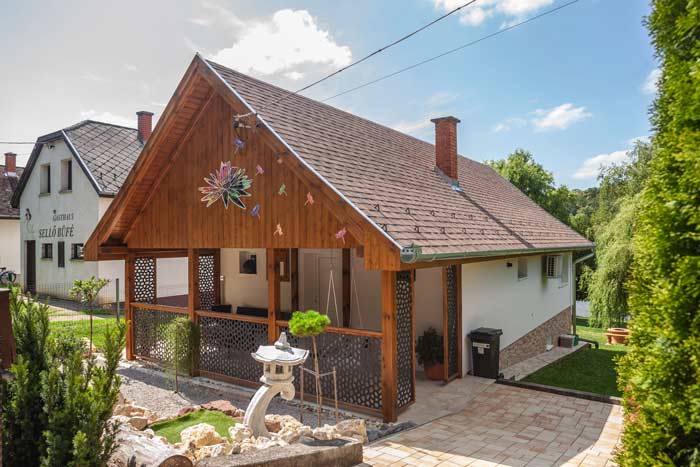 Apart from relaxing in this quiet, peaceful environment there is a wide range of leisure activities available, including, but not limited to: bathing in the excessively clear water of Lake Ivy, water sports (pedalo, kenu, kayak), beach volleyball, basketball, angling, and hiking along the forest gym around the lake. You can completely walk around Lake Ivy which covers an area of 22.5 hectares. The eastern shore of the lake is a built rest area while the western side is a romantic old oak-beech forest. Leaving the shore you can explore the beauties of the historical and ethnographic region Őrség and the hills of Göcsej.